Why you will love it here!
1. Enjoy the Paolini's warm welcome to the Residenza Belvedere!
2. Pure relaxtion beside the private pool, set amidst lovely gardens overlooking the sea.
3. Experience snorkelling in the clear crystal waters of Elba's only marine reserve.
The Residenza Belvedere, high up on the edge of the attractive town of Portoferraio, offers you a magnificent view of the Costa Verde, with its dazzling white beaches, turquoise waters and the historical Medici fortress.
Let the balmy days draw to a close with an Aperitivo, watching the stunning Elba sunset.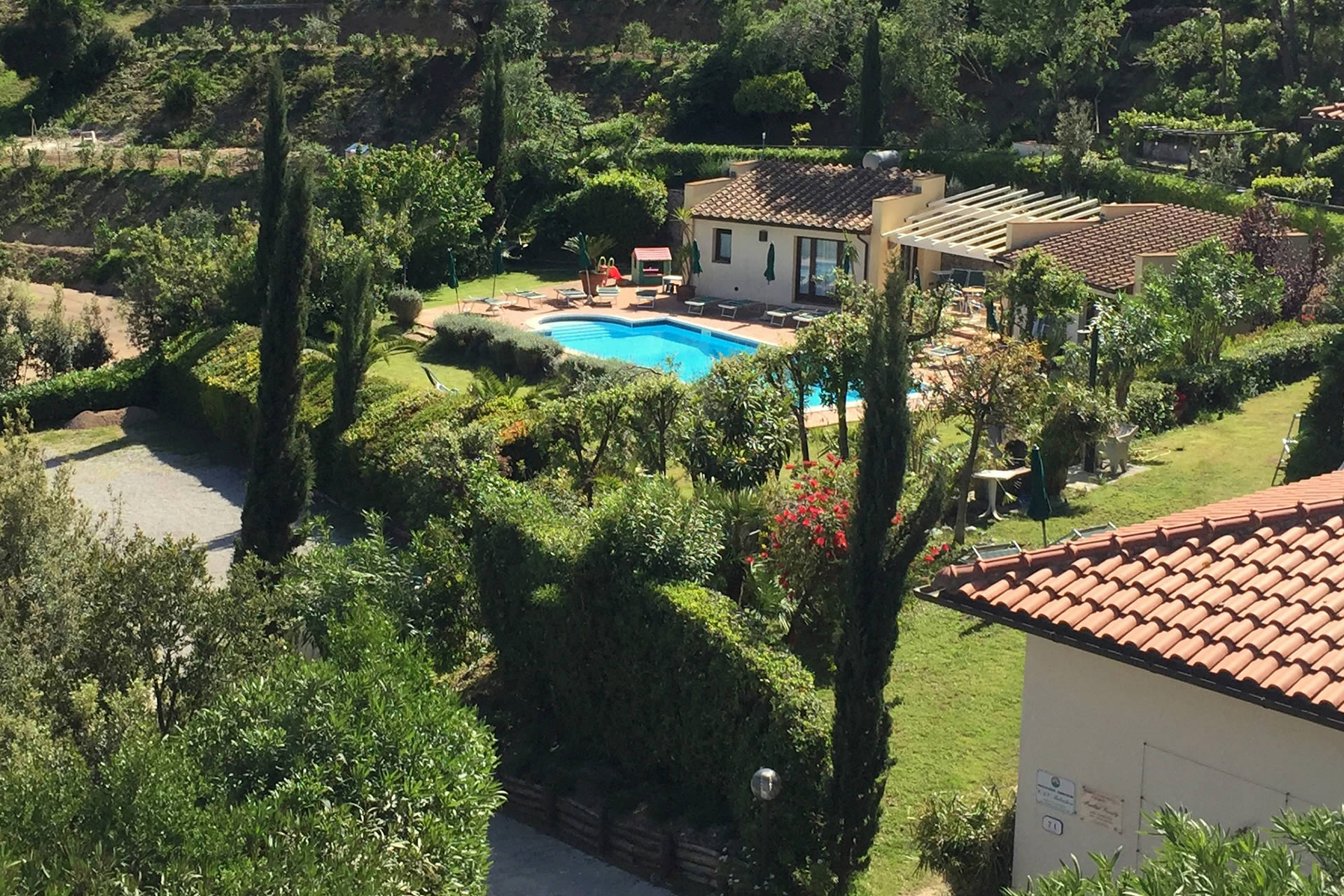 Pure Relaxation
Start the day with a refreshing dip in the Residenza's fresh water swimming pool, among olive trees and Mediterranean flora. It's the perfect place to relax and soak up the Tuscan sun after a morning exploring nearby beauty spots. Spend lazy afternoons sun bathing by the panoramic terraces or reading a book under the trees in the shady garden.
…Only 200 metres away to the loveliest beaches
Just a few steps to reach the clear waters of Capobianco and Padulella beaches where white pebbles and pale sand glitter in immeasurable shades of blue in the sea. This offers the best snorkelling in the underwater world of the nature reserve.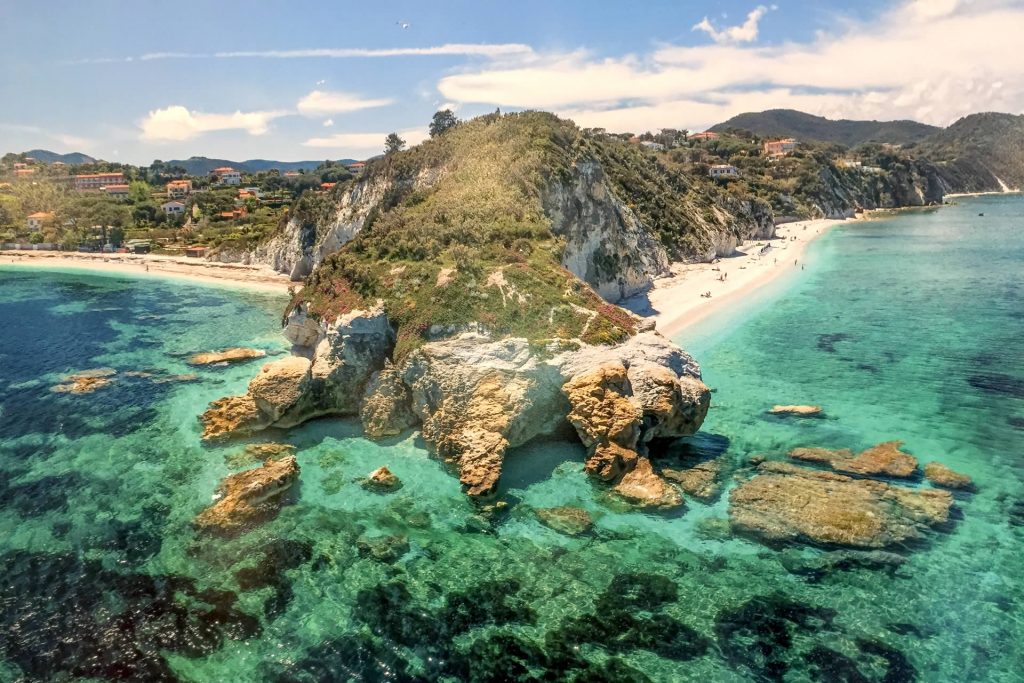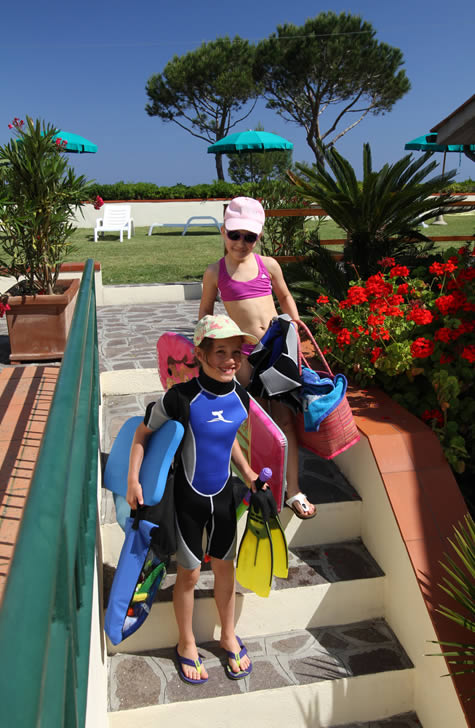 Experience the island
From the first moment you reach the Residenza Belvedere, you can completely relax.
We offer you insider tips into all Elba can offer! Whether it is mountain biking, hiking, diving, boat trips, the best beaches or kanu trips, we are always there for you!
Apart from sea, sun and beaches, you should certainly not leave the culinary delights of the island untouched! Enjoy a wander around the wonderful weekly market, buy fish directly from the fishermen at the harbour and discover your favourite ice cream flavour at our 'trusted ice cream parlour'.
We are happy to book you a table in one of the many intimate restaurants where you can experience the delicious Elban dishes.